Hello and welcome to Head to Toe Holistic!

Thank you so much for visiting my site, my name is Coco. I hope you find all the information you require for your holistic health and well-being here.
I am passionate about the holistic approach to health and truly believe holistic living, as much as we can, is both beneficial to us as humans, as well as the world we live in.

Head to Toe Holistic has been in the making just over three years. Based in Haverhill, Suffolk my business was formally known as Daisy Yoga but as i started increasing my portfolio, adding Pilates and Massage, I soon knew I had outgrown the name. I took the decision to rename in 2020 after qualifying as a reflexologist.

Love and hugs
Coco x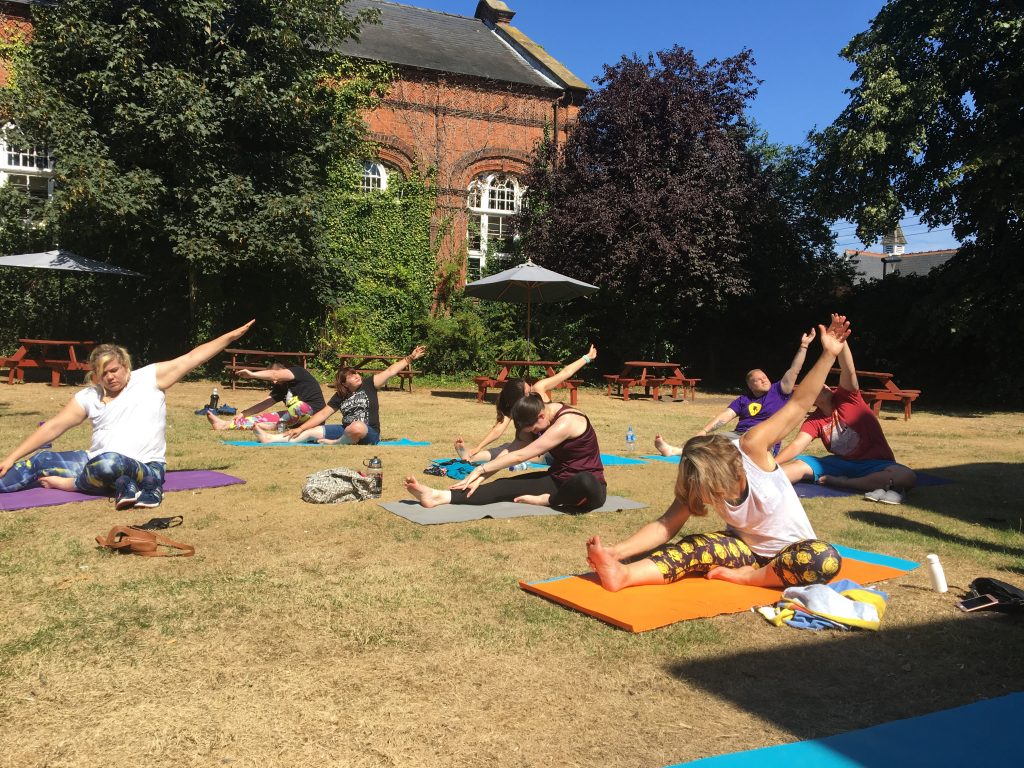 News & Updates
Prices now updated & new treatments on the horizon
June 12th, 2023
Finally I have made the time to update my price list online, you will notice that classes & treatments are now reflecting what you have been paying for a few months! – Sorry- You will also notice that there are some new additions to the treatment list, combination treatments are now available to book online & I've come up with a special package of treatments for new mummies! I am currently working on a new massage treatment which will launch very soon, it's in the testing phase at present.
It's super exciting as this will be my very first massage treatment specific to my business an experience you will only find if you come to me!
Updates to follow xxx
Treatment price update
January 28th, 2023
As of February 6th, 2023 you will notice an increase of £3 across ALL treatments Indian head massage is still at the introductory price of £15 until the end of February.
I will be updating the booking system accordingly, please note gift vouchers purchased before this date will be unaffected & will retain the old price value.
Winding the year down.
Somehow we've ended up in December again! Its seems the years fly by so fast & we're always so busy that we blink & find ourselves in January once again!
This time of year while traditionally is fraught with over-doing, over-spending, over-eating & usually resulting overwhelm! It really doesn't need to be this way & historically this would not ever have been the case. When I was a child it was about being together as much as we could, but if Dad had to work then thats how it was & of course we would miss him until he got home! I looked forward mostly to being off school & spending time with family on Christmas day especially if it was our turn to have Nan stay with us. Don't get me wrong the gifts (from father Christmas lol) were fab, but it's actually the time spent together that I remember & cherish the most.
We as humans have pressurised this time of year ourselves, I'm guilty of this myself & recently found myself panicking over what to buy people or that I've not found anything decent for Mum, even though she's already told me I don't want anything & would rather go for a cup of tea & slice of cake! The adverts for Christmas start earlier every year, the emphasis on presents in the forefront & time spent with loved ones taking a slight backseat is rammed down our throats & then adverts making us feel guilty about what we have or don't have appear every other minute on TV or radio & lets not go down the social media rabbit hole!
Back to my original point. We're all extremely busy, pressured & the years disappear so quickly, leaving us all in a continuous state of 'fight or flight' which is diabolical for our health, so! How to we combat this? Well why not get involved in a Yoga class, or Pilates class to encourage some rest & relaxation into your life? By taking time out for yourself you are allowing time to process, whether it is something work related, family or friend related, or perhaps just life related which helps bring the important things into perspective & can help you organise your thoughts. Perhaps you could go to a class with a friend? Attending a class with someone you know can feel less daunting & can also be a fun way to spend more time together, I offer vouchers for blocks of classes which you can gift to a loved one which makes a fabulous alternative to a bottle of whatever they drink! Or perhaps they have had a tough year & could do with a relaxing hour totally for themselves? I also offer gift vouchers for treatments, both options have a 6 month expiry time allowing your special person to take real thought over what they would like to have. Or if you know what they would just love they still have 6 months to use it!
But most importantly of all, take time for you this festive season, take a breath & remember this is a time for going inward, to take stock of the year, to hibernate, to drink warm comforting drinks & to slow down take time to be together & being together doesn't mean you have to spend money.
Wishing you all a Merry Christmas with love.